Christopher "Doc" Kelley is the founder and co-Facilitator of Psychedelic sangha NYC. He received a PhD in Religion from Columbia University where he studied Indo-Tibetan Buddhism with Robert A. F. Thurman. He is a part-time associate professor in religious studies at Eugene Lang College of Liberal Arts, The New School University.
Erik Davis is the founder and co-Facilitator of psychedelic sangha sf. He is an author, podcaster, award-winning journalist. He is also a popular speaker based in San Francisco and the organizer of the psychedelic sangha chapter there. His forthcoming is High Weirdness: Drugs, Visions, and Esoterica in the Seventies.
Kilian Ganly is the co-Facilitator of psychedelic sangha nyc. he is a native New Yorker from the Bronx, has been an actor, businessman, landscape designer, and teacher. He has been a student of Buddhism since 1974. He lives in Chelsea and is a veteran.
Ethan Covey is the co-Facilitator of psychedelic sangha nyc. he is a Vermont-born, New York City-based artist focused on ecstatic analog photography. He lives in Brooklyn with his wife and two dogs.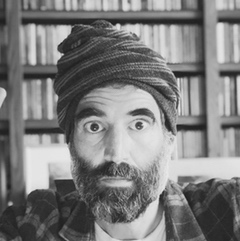 Spiros Antonopoulos is the founder and Facilitator of Psychedelic Sangha LA. He began studying yoga with Eddie Stern in 2001, and with Ashtanga Yoga master Sri K. Pattabhi Jois during that same year (until his passing in 2009). Together with Erica Morton Magill he runs Los Angeles Yoga Club (the West Coast sister school to Eddie Stern's Brooklyn Yoga Club).
Brian James is the founder and facilitator of Psychedelic Sangha Montréal. He is also a yoga teacher, musician, shamanic practitioner and host of the Medicine Path Podcast. He's studied extensively with senior teachers in the Krishnamacharya/Desikachar yoga lineage and continues to study shamanism with teachers in North and South America. His current work is focused on restoring the shamanic roots of yoga and exploring the ways in which yoga, music and plant medicines intersect and complement each other. Brian lives with his wife, an astrologer and herbalist, and their Boston Terrier in Montréal, Canada.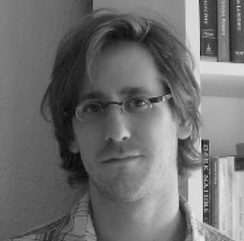 Troy Omafray is the founder and facilitator of Psychedelic Sangha Boulder. He received an M.A. in Religious Studies from Naropa University in Indo-Tibetan Buddhism where he studied with Sarah Harding and an M.A. from Hamline University in Philosophy where he studied with Roger R. Jackson. Troy has also studied with B. Alan Wallace at the Santa Barbara Institute for Consciousness Studies for 10 years. Troy is also the founder of the Rigpa Wranglers, an organization focused on shamatha and other contemplative technologies. And he works at Splunk as an account executive. He lives in Boulder with his wife Della and 3 year old daughter Uma.
JONATHAN MOODIE IS THE ARCHIVIST OF PSYCHEDELIC SANGHA. HE'S AN INDEPENDENT RESEARCHER WHOSE INTERESTS INCLUDE PSYCHEDELIC SPIRITUALITY, EAST ASIAN PHILOSOPHY, CONTINENTAL PHILOSOPHY, FILM AND LITERARY THEORY, AND SOCIAL CRITICISM. HE'S A PROPONENT OF THE "KNOWLEDGE COMMONS", AND BELIEVES THAT OUR COLLECTIVE LIBERATION DEMANDS "AS MANY AS POSSIBLE, THINKING AS MUCH AS POSSIBLE" (ÉTIENNE BALIBAR, SPINOZA AND POLITICS).
Kiana McCourt is a member of Psychedelic sangha nyc. she grew up in Southern California and earned her degree in Philosophy from UC Berkeley before landing in Brooklyn. She practices Reiki and works on melding together components from her meditation practices and energy healing with intimacy and sensuality.
Douglas Osto is senior lecturer in the philosophy and Asian studies programs at Massey University, NZ. And is the author of Altered States: Buddhism and Psychedelic Spirituality in America.
Katherine MacLean is a research scientist with expertise in studying the effects of mindfulness meditation and psychedelics.
Allan Badiner is a contributing editor at Tricycle magazine, and the editor of the New Edition of Zig Zag Zen: Buddhism and Psychedelics (Synergetic Press).
Mike Crowley is an author, translator, and lecturer based in the U.K. His book, Secret Drugs of Buddhism, explores the historical evidence for the use of entheogenic plants within the Buddhist tradition.
Sara Gael is the Director of Harm Reduction at Zendo Project. She received her Master's degree in Transpersonal Counseling Psychology at Naropa University. Sara is also sub-investigator in the MAPS clinical trial of MDMA-assisted psychotherapy for PTSD in Boulder, CO.
VINCENT HORN IS AN AMERICAN DHARMA TEACHER IN THE INSIGHT MEDITATION AND PRAGMATIC DHARMA LINEAGES. HE'S ALSO THE CO-FOUNDER AND HOST OF THE BUDDHIST GEEKS PODCAST, EXPLORING DHARMA IN THE AGE OF THE NETWORK
Kim Hewitt is an Associate Professor of American History and Culture at SUNY Empire State College. Her areas of focus include postwar American culture, body studies, consciousness studies, psychiatric history, and drug policy.